Late last year we had the privilege to coordinate Jade and Brad's summer garden wedding – a delightful morning ceremony followed by canapés around the pool and lunch on the terrace.  The venue:  hidden gem Ibis House in the Constantia Valley, which we grew to love so much! This superb Cape colonial villa is set on seven acres of lush private garden.  A network of ponds and streams run the length of the property creating a truly magical atmosphere. Jade and Brad are both South African but recently relocated to London to pursue their careers.
The highlights of the wedding?  Jade's incredible dress (have you seen the back?).  She has a thing for bows.  The giant floral heart is suspended from the tree at the ceremony by Flowers in the Foyer.  The ceremony walk-in song!  The couple chose Everlong by the Foo Fighters, beautifully performed live by Kai Liam Connor with vocals on guitar – the most mellow and romantic version of the song you will ever hear.  The food.  Salt and Pepper Catering outdid themselves as usual and served the perfect al fresco lunch silver service style.  James' Chargrilled Beef Fillet with Bearnaise sauce and Fillet of Norwegian Salmon with Salsa Verdi were the highlights.
Once in a while you come across a wedding that has a secret ingredient, it's a synergy of real love, laughter, togetherness, true happiness and a focus on the things that are really important.  This was one of them.
Jade and Brad are made for each other and we are so grateful to have been part of their wedding journey!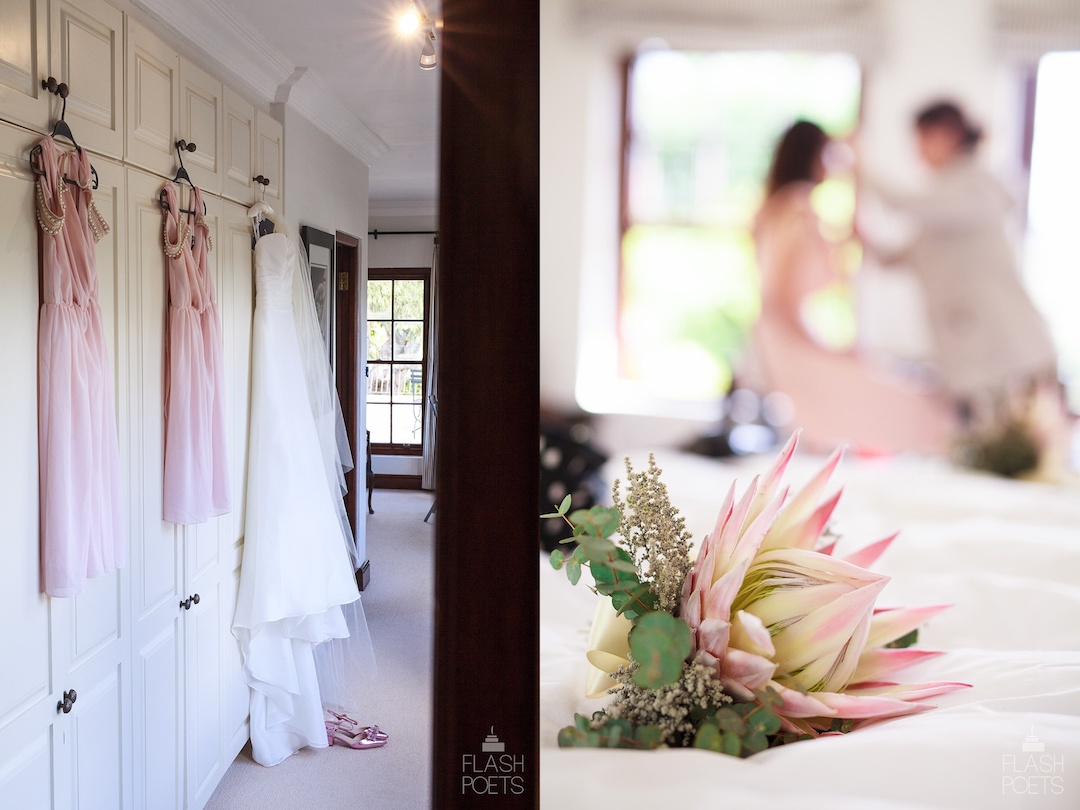 www.flashpoets.com